Grant Etchegary, Artistic Director
Grace Dunsmore
Dominic Greene
Hannah Gaultois
Ethan MacGowan
Amanda Joseph, Executive Director
Other Members
Grant Etchegary, Artistic Director and Conductor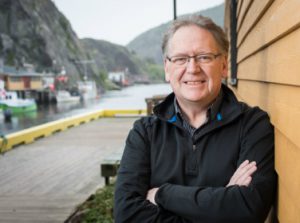 A native of Burin, Newfoundland, Grant Etchegary has performed, studied, and taught throughout Canada. As a woodwind specialist, Mr. Etchegary has studied at the Memorial University of Newfoundland, The University of Western Ontario, the University of Regina and Brandon University. He has performed with Orchestra London Canada, the Regina Symphony Orchestra, the London Concert Players and is currently Principal Bassoon with the Newfoundland Symphony Orchestra. Mr. Etchegary has been the musical director for numerous pit orchestras, wind ensembles, and jazz bands over his many years as a member of the St. John's musical community.
In 2014, Mr. Etchegary retired as the Instrumental Music Specialist at Holy Heart of Mary High School in St. John's, Newfoundland. However, Mr. Etchegary continues to be very involved in the musical community in Newfoundland. He assists in organizing the annual Rotary Music Festival in St. John's and is a member of the NSO.
He was the recipient of the Prime Ministers Award for Teaching Excellence in recognition of his innovative vision for the utilization of current technologies in the music classroom. In 2014, he received the Memorial University Arts in Education Award by the Newfoundland & Labrador Arts Council for his outstanding contributions to music education across the province and country. Mr. Etchegary joined the CALOS Artistic Team in 2013 and is now in his 9th season as Artistic Director and Conductor of the Senior Orchestra.
Grace Dunsmore, Conductor – Woodwind Specialist
Grace Dunsmore is a native of Saskatchewan, but after many years of living, working, and raising a family in St. John's, she has long considered Newfoundland to be home.
Graduating from the University of Regina, Grace taught in the Regina Public School system, the Saskatchewan Summer School of the Arts, and played with the Regina Symphony Orchestra before moving to Newfoundland.
Here in St. John's, she established an active flute studio, and joined the Newfoundland Symphony Orchestra. Over the years, she has performed solo and chamber works, and has also taken part in numerous recording projects across a variety of genres.  She has played in many groups, including orchestras for Festival 500, Opera on the Avalon, and community musicals.
Until recently, Grace was an instrumental music specialist with the Newfoundland and Labrador English School District, spending most of her career at Macdonald Drive Junior High – teaching band, jazz band, guitar, and classroom music.
Now that she is retired from the school system, she is very excited about the new opportunity to work as the director of the Junior Wind Ensemble and with the wonderful young musicians of CALOS.
Dominic Greene, Strings Coach, Conductor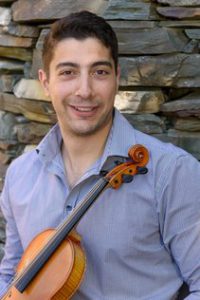 St. John's native Dominic Greene has completed a Master of Music degree in violin performance at the University of Toronto, in the studio of Erika Raum. While in Toronto, Dominic performed with various ensembles, including the University of Toronto Symphony Orchestra, University of Toronto Baroque Ensemble and the Sneak Peek Orchestra. Prior to his studies in Toronto, Dominic attended Memorial University of Newfoundland, where he completed a Bachelor of Music degree in Violin Performance with Nancy Dahn. During his time at Memorial, Dominic played violin and viola with the Memorial University Chamber Orchestra, assuming roles of concertmaster and principal viola, and has also been a regular member of the first violin section of the Newfoundland Symphony Orchestra, sitting as assistant concertmaster for the 2011-2012 season. He has participated in summer music programs, including the Tuckamore Chamber Music Festival, the Scotia Festival of Music, the Orford Festival and the Tafelmusik Baroque Summer Institute. Dominic is also a regular member of the orchestra for the Opera on the Avalon Festival in St. John's, of which he has played as concertmaster. In 2011, Dominic was the inaugural recipient of the Dorothy and David Peters Scholarship for Music Performance at Memorial University.
Dominic is currently a freelance performer and teacher in St. John's and frequently performs in solo violin, string duo, trio, quartet and orchestral settings. He is a versatile performer and is proficient in many styles including classical, folk, pop, rock and jazz. Dominic is also a very passionate teacher and enjoys sharing his love of music with others. ​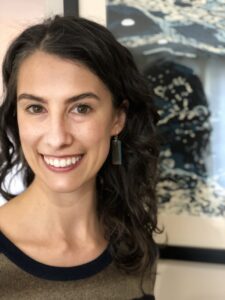 Hailing from Stephenville, Newfoundland and Labrador, Hannah has been on a varied and rich musical path since moving to St. John's. Hannah originally came to study piano under Dr. Maureen Volk, but couldn't resist the exciting opportunities that came with playing the trumpet. Joining Dr. Don Buell's high brass studio, she studied French and Music and played trumpet in Memorial's Concert Band, Jazz Band, and Chamber Orchestra.
In 2003, Hannah enlisted in the Canadian Armed Forces as a musician. She has played across Canada, in the United States, and in Europe for military concerts, commemorations, and ceremonies. Her military career has provided exciting teaching opportunities, album recordings, and the chance to learn new instruments. She began playing the French Horn in 2015 which opened a brand-new path for creating music.
Hannah holds a Master's Degree in Employment Relations and uses this education to blend her love of the arts with community building and enterprise growth. She is the Regional Coordinator of Indigenous Relations at Public Services and Procurement Canada teaches music from her home studio, sits on the Calos Board of Directors, and serves with the Royal Newfoundland Regiment Wind Ensemble as Warrant Officer and principal horn.
Hannah strongly believes in music education and loves working with the keen musicians of the Calos brass section.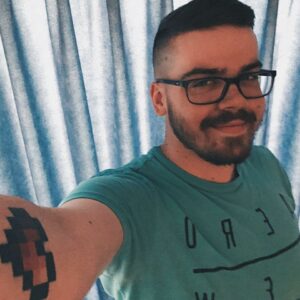 Ethan is a graduate of Memorial University of Newfoundland and Labrador with a B.Mus degree in percussion studies. He has played with many ensembles at the MUN School of Music university such as the percussion ensemble "the Scruncheons", the MUN Wind Ensemble, Mun Latin Ensemble, and in previous years Mun Chamber Orchestra. Outside of school, he also plays with the Newfoundland Symphony Orchestra and is an active member of the Canadian armed forces 1st Royal Newfoundland Regiment Wind Ensemble. Ethan is currently enrolled in the B.MusEd program at MUNL.
What he enjoys most about being the percussion coach with Calos Youth Orchestras is being able to teach young people about percussion playing in ensembles and the importance percussion plays in the orchestra and wind ensemble.
Amanda Joseph, Executive Director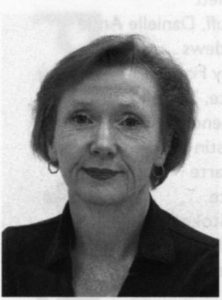 Amanda Joseph, a retired high school educator, has also been part of many musical theatre and theatrical companies in the St. John's area over the past 35 years. Her original connection to community theatre as an actor, producer, director, and stage manager included work with the St. John's Players, TaDa Events!, First Light Productions and Best Kind Productions. She has also co-chaired the past two Newfoundland and Labrador Drama Festivals in St. John's, is currently the Eastern Director of the NL Drama Society and has adjudicated high school drama festivals in the Maritimes and the Kiwanis Music Festival in Gander. She is thrilled to extend her administrative and educational skills to working with Calos Youth Orchestra.
calos.office@gmail.com
Elena Vigna, Violin Coach
Mahina Graham-Laidlaw, Viola Coach
Frank Fusari, Double Bass Coach
Sarah Veber, Piano Coach
Amy Collier-Holmes, Cello Coach
Hillary Simms, Low Brass Coach